The next issue of Empire Magazine has upcoming covers and official images that showcase a few of the stars for next year's Suicide Squad (those who were absent from my Suicide Squad character write-up the other day).  Featured below are the covers and interviews for the Enchantress, the Joker, Deadshot and Harley Quinn.  The images were first released on David Ayers' Twitter account.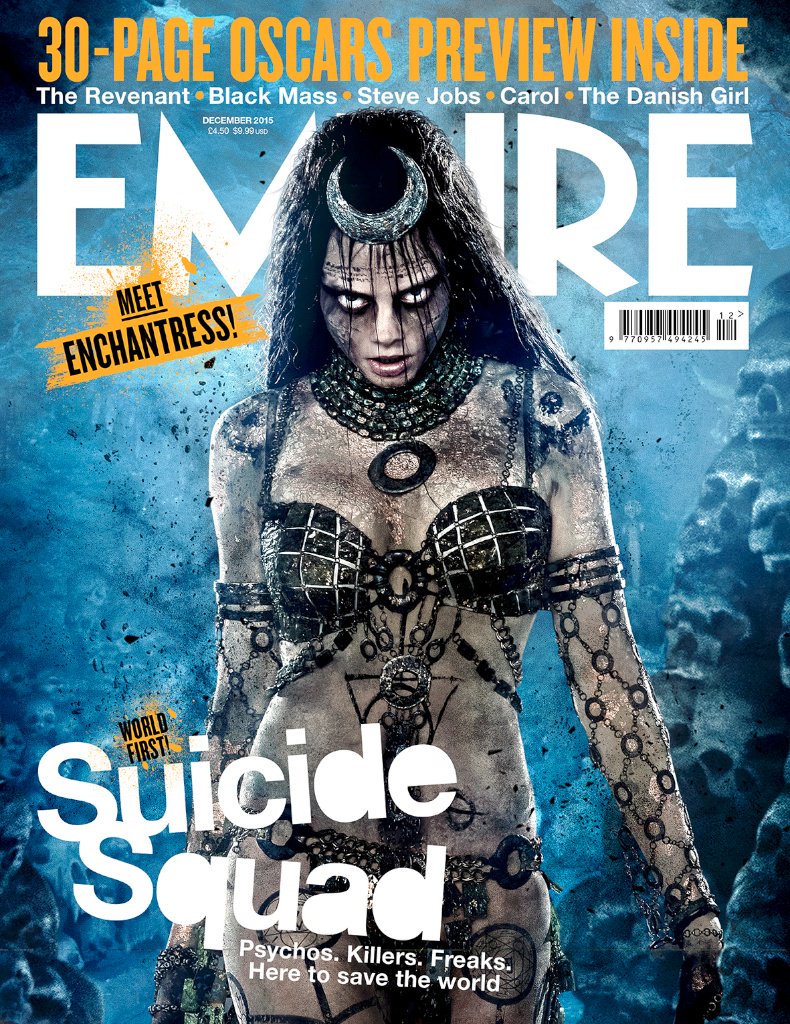 Cara Delevingne discussed playing the role of June Moon/Enchantress and what she did to prepare for the character in the interview with Empire.
"June is an adventure seeker who's always wanted some excitement.  And she gets what she wished for, but in a terrible way. At the start of the movie she discovers a cavern and finds…something…within."
"She's an ancient sorceress. A feral being. She's been trapped for so long and know she's finally let out."
"I'd gather the accent, which is deeper and posher than June's. And I'd last Nick Cave's Red Right Hand, that song about the devil. Also a lot of Megadeth. Just evil stuff."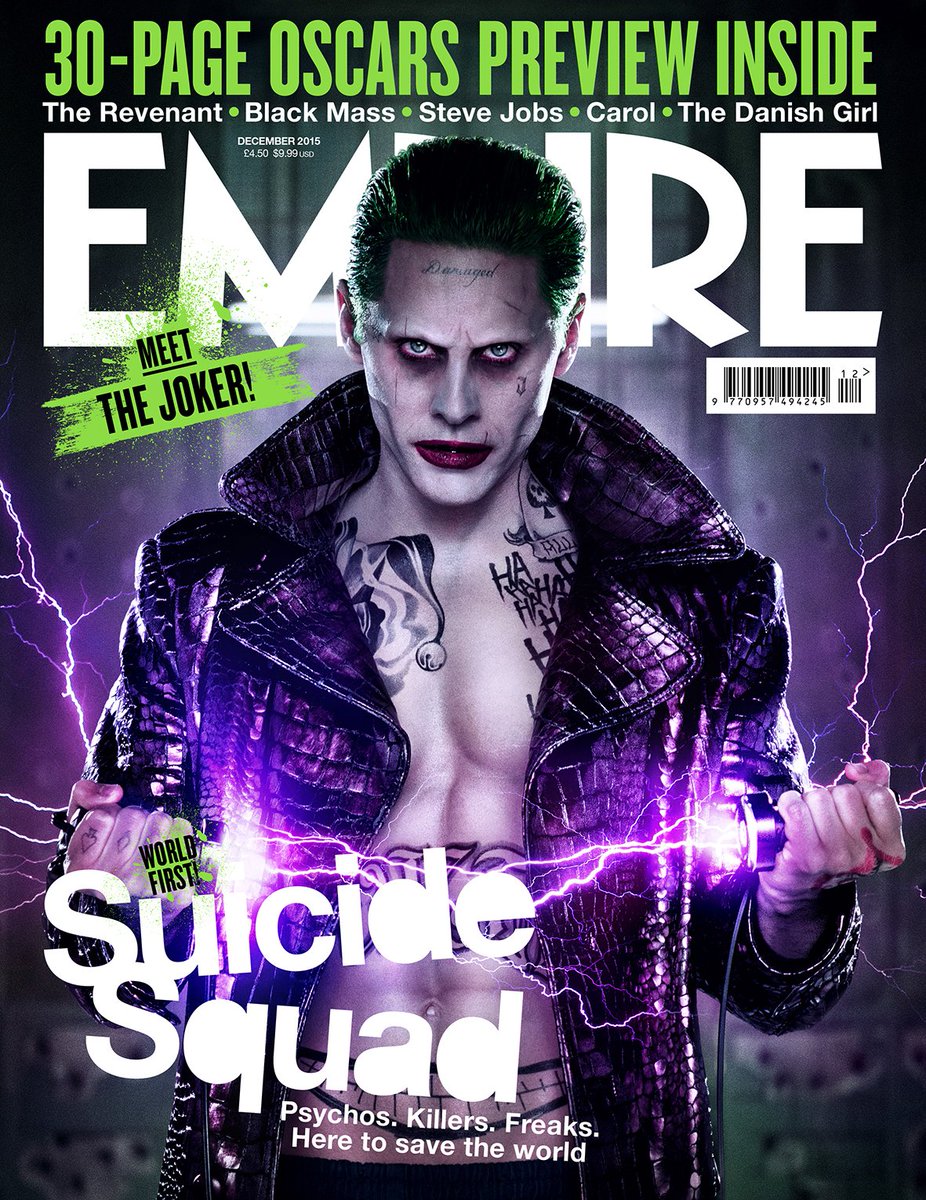 "There was definitely a period of… detachment," the actor [Jared Leto] tells us of his immersion in Suicide Squad's wild-eyed outsider. "I took a pretty deep dive. But this was a unique opportunity and I couldn't imagine doing it another way. It was fun, playing those psychological games." When quizzed on exactly how arduous that process was, Leto unleashes an allusion you're unlikely to hear from, say, Tom Hanks anytime soon. "It was painful, like giving birth out of my prick-hole." Ouch.
 
The role of the Joker in David Ayer's vivid, sure-to-be-ferocious imagining of the DC team-up is, Leto stresses, radically different from what's gone before. "If you don't break rules, you're not going to strike new ground," he explains. You can bring your pencils out again, although there'll be plenty of other ways for this Joker to inflict pain.
Director David Ayer pays fulsome tribute to his star in the piece. "There's a power to that character," he elaborates in Empire, "and by some freaking miracle, through the incredible things Jared has done and the photography and all the other things that went into it, we've cooked up something transcendent." So how dark does this Joker get? "He's scary."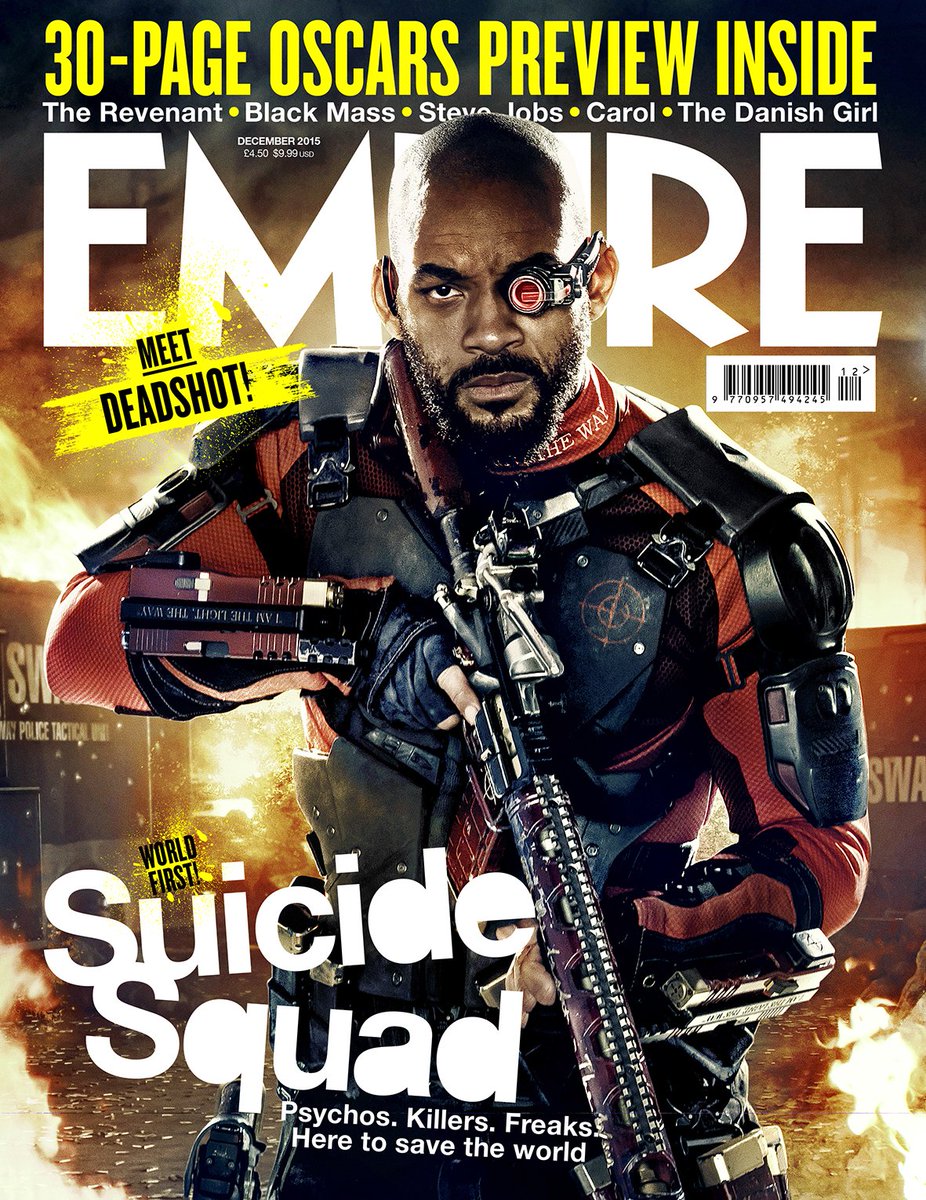 We've received multiple looks at Deadshot in the past, including this look at how the character's faith might play a part in the film.  What the movie is absolutely getting right is the iconic look of these characters.  We're a far cry from the X-Men route of simply putting everyone in leather and calling it a day.  DC managed to translate each character's costume to the big screen (minus Deadshot's mask in the above photo presumably because they're trying to sell us on Will Smith's star power).  Will Smith had the following to say about a potential romantic interest in the movie:
"[Deadshot's] actually eyeballing [Harley] a little bit. There's a pretty ragged romantic triangle there [between them and the Joker]."
That would mark the second time the two actors played romantic interests opposite each other with the other being last year's Focus.  Since leaked set images seem to show Deadshot with his kid it'll be interesting to see how these storylines unfold for him in the film.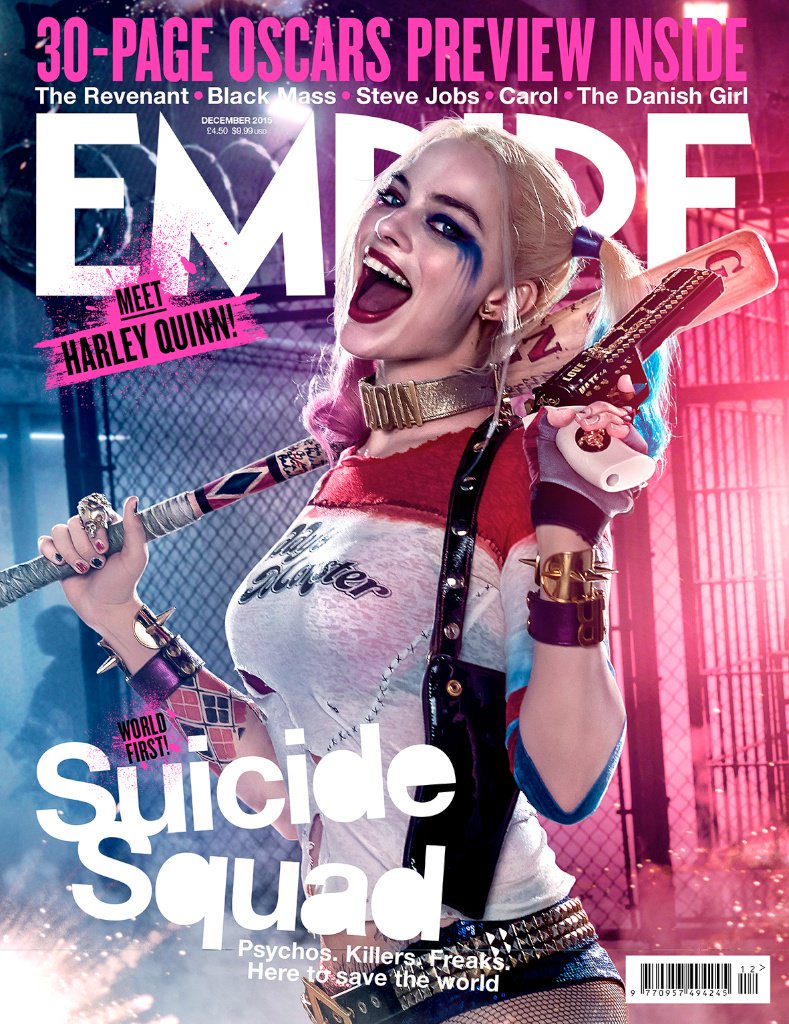 "Harley is easily distracted, but up for following orders if it means destroying things"
Every image from Harley thus far indicates that Margot Robbie is going to kill it with this role.  Harley has been a fan favorite since her introduction in the cartoon series and Robbie has demonstrated her acting chops in recent movies like Wolf of Wall Street.  If the picture above doesn't scream gleeful insanity I don't know what does.
Here's a few more official images from the movie that were included in the Empire article.
Suicide Squad will be released in US theaters August 5, 2016.