The Hollywood Reporter just broke the news that Academy Award winner Alicia Vikander (The Danish Girl, Ex Machina) will be playing Lara Craft in the reboot of Tomb Raider.  The news comes as a bit of a surprise since all early reports pointed to Star Wars actress Daisy Ridley circling the role.  Continue reading below for more details.
Roar Uthaug (The Wave) is on board to direct the film from a screenplay by Geneva Robertson-Dworet (Transformers 5).  The movie will be more in line with the recent reboot of the video game franchise, which looked at an origin story for the character.  THR states that the film "will tell the story of a young and untested Croft fighting to survive her first adventure."  
The previous two film interpretations of the character were played by Angelina Jolie in 2001's Lara Croft: Tomb Raider and 2003's Lara Croft: Tomb Raider: The Cradle of Life.  Those films built Jolie into one of Hollywood's most bankable actresses.  While I have proclaimed my love for Vikander as an up and coming star (she's obviously had success already having won an Oscar, but I wouldn't call her A-list yet), hopefully a high-profile role like this will help make her a household name.  She's a phenomenal talent that has demonstrated her ability to jump between various genres.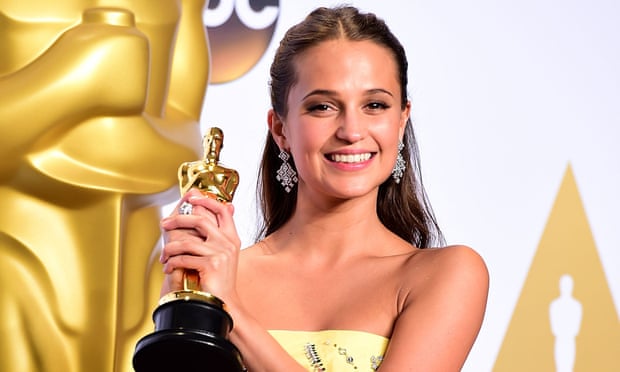 It will be interesting to see what the public perception of video game adaptation is in a few years.  To date there hasn't been a single movie based on a video game that received a positive score on Rotten Tomatoes and they generally perform poorly at the box office.  I have been saying that I believe video games to be the next medium to be mined for blockbuster film material similar to comic now.  With Warcraft being released in 2 months and Assassin's Creed due out later this year we could find out sooner rather than later.  There are also movies based on Sonic the Hedgehog, Borderlands, Minecraft and Mega Man in the works.
What are your thoughts on Alicia Vikander in the role of Lara Craft for the latest Tomb Raider reboot?  I'll keep you informed on the latest details for this franchise.