Below check out the list of rumored front-runners for the role on Hal Jordan/Green Lantern in the DC shared Universe.
Lots could still change in the upcoming months since nothing has been confirmed by the studio or any of the actors involved, but we have our first glimpse at the actors DC/Warner Bros. are looking at for the role of Hal Jordan/Green Lantern.  While it has been confirmed that Green Lantern won't be appearing in this year's Justice League Part 1, Hal will be making an appearance once more on the big screen possibly as early as Justice League Part 2 On June 14, 2019 or in Green Lantern Corps.June 19, 2020.  Check out the list of actors up for the role courtesy of The Wrap:
"Tom Cruise, Joel McHale, Bradley Cooper, Ryan Reynolds, Armie Hammer, and Jake Gyllenhaal are on the shortlist of actors DC Entertainment is considering pursuing for the role of Hal Jordan in "Green Lantern Corps," multiple people with knowledge of the project exclusively tell TheWrap.

The casting process is still in the very early stages, and there are no talks with any of the actors as of yet. DC is considering whether Reynolds, who played Jordan in the 2011 film "Green Lantern," should return to the role, an insider told TheWrap."
That's not all, We Got This Covered (via ComicBook.com) had another name to add to the list of potential candidates for Hal Jordan/Green Lantern, James Marsden:
"Trying to confirm The Wrap's report, we reached out to a source of our own who's connected to the studio and asked them if there was any truth to the above shortlist. While they couldn't provide firm confirmation on the entire thing, they did say that Armie Hammer and Ryan Reynolds were definitely being considered and have been brought up several times already. Then, they dropped this bombshell:

"I've heard one more name, too. Ever since Westworld Marsden has been pretty hot around here. They've discussed him for Hal as well."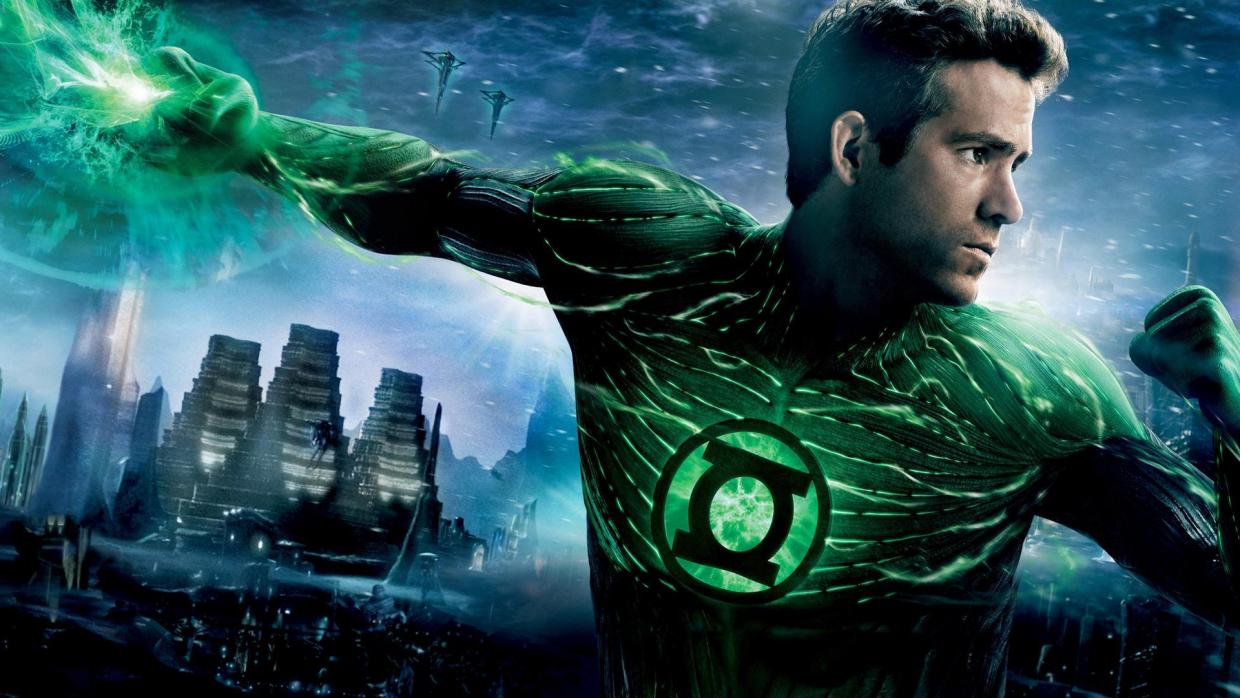 My first thought when seeing this list is complete surprise that Ryan Reynolds' name is on it.  I really like Reynolds and think that he can pull off a convincing Hal Jordan, but I would've thought Warner Bros. wanted to completely cut ties with the previous Green Lantern film.  I guess they're considering hanging onto him since he's now a bankable star following the huge success of Deadpool.  Beyond that, I wouldn't have expected Tom Cruise to be looked at because he's older than the other names on the list.  I get that the Batman in this universe has been around a while, but it's been established that Superman is the first being on Earth who possesses those types of powers and Tom Cruise only seems like an option if he's playing Hal Jordan after possessing the ring for some time already.  I think all the other names work and can easily see Bradley Cooper, Jake Gyllenhaal or James Marsden wearing the power ring.
Roughly a year ago DC Entertainment President Geoff Johns stated that despite not appearing in Justice League due out later this year, Green Lantern is on the horizon.
"We've been to the bottom of the oceans, we've been to ancient Greece mythology, we've been to the past and future Flash, into the digital world with Cyborg, we still got to go to space," the longtime writer of the comic book "Green Lantern" said. "So the Green Lanterns and the Green Lantern Corps will be coming to join the Justice League universe."
What are your thoughts on the potential candidates for Hal Jordan/Green Lantern in the DC cinematic universe?  What's your dream pick for the role?  Share your opinions in the discussion board below.